Writing a dialogue
Im Englischbuch kommen immer wieder Dialogszenen vor. So auch in Unit 10, wo eine Restaurantbesuch als Dialog dargestellt wird. Dadurch bietet es sich an, diese Situation auf die Erfahrungswelt des Kindes anzuwenden und einen eigenen Restaurantbesuch als Dialog zu gestalten. Als Vorstufe zu einem selber geschriebenen Dialog in einem Restaurant wird hier ein Dialogtext vorgegeben , in dem der Lernende fehlende Wörter einsetzen muss. Wenn das Kind diesen Text vervollständigt hat, kann er/sie einen eigenen Dialog ohne Hilfe gestalten. Das ist die Aufgabe nach dieser "Vorübung".
Complete the text:
(Fill in fitting words and expressions)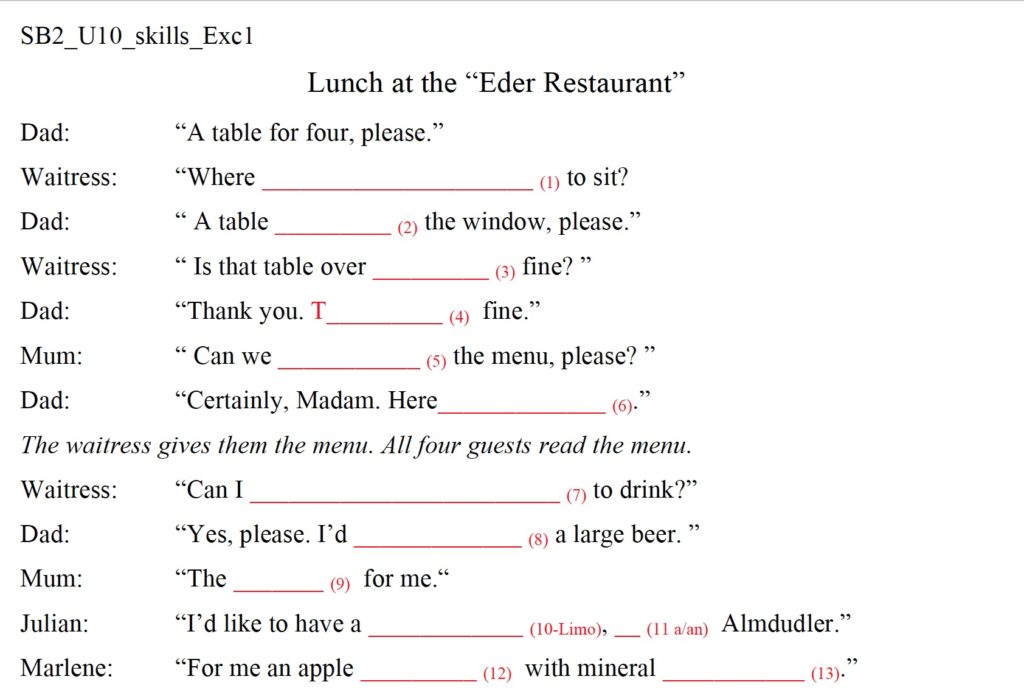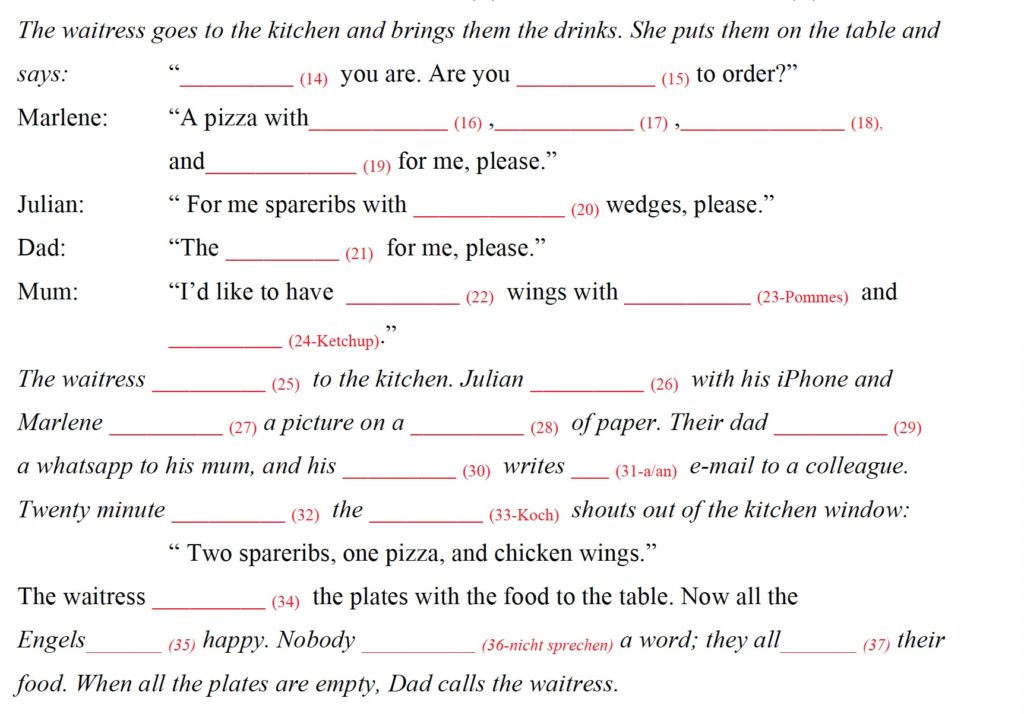 You can download this exercise here:
You can download the correct answers here:
Aufgabe:
Now write your own dialogue about a visit to a restaurant with your family.