Im ersten Satz steht eine positive Aussage, die Ihr Kind im zweiten Satz durch Einfügen von "doesn't/don't" plus dem Verb in eine negative Aussage verwandelt. Ihe Kind muss dabei auf zwei Dinge achten: Ist der Satz im Singular oder im Plural, d. h. muß "don't" oder "doesn't" hinzugefügt werden? Wenn "doesn't" hinzugefügt wird, verliert das Verb danach das "s".
Hier ein Beispiel:
The cat plays with a tennis ball
The cat doesn't play with a car model.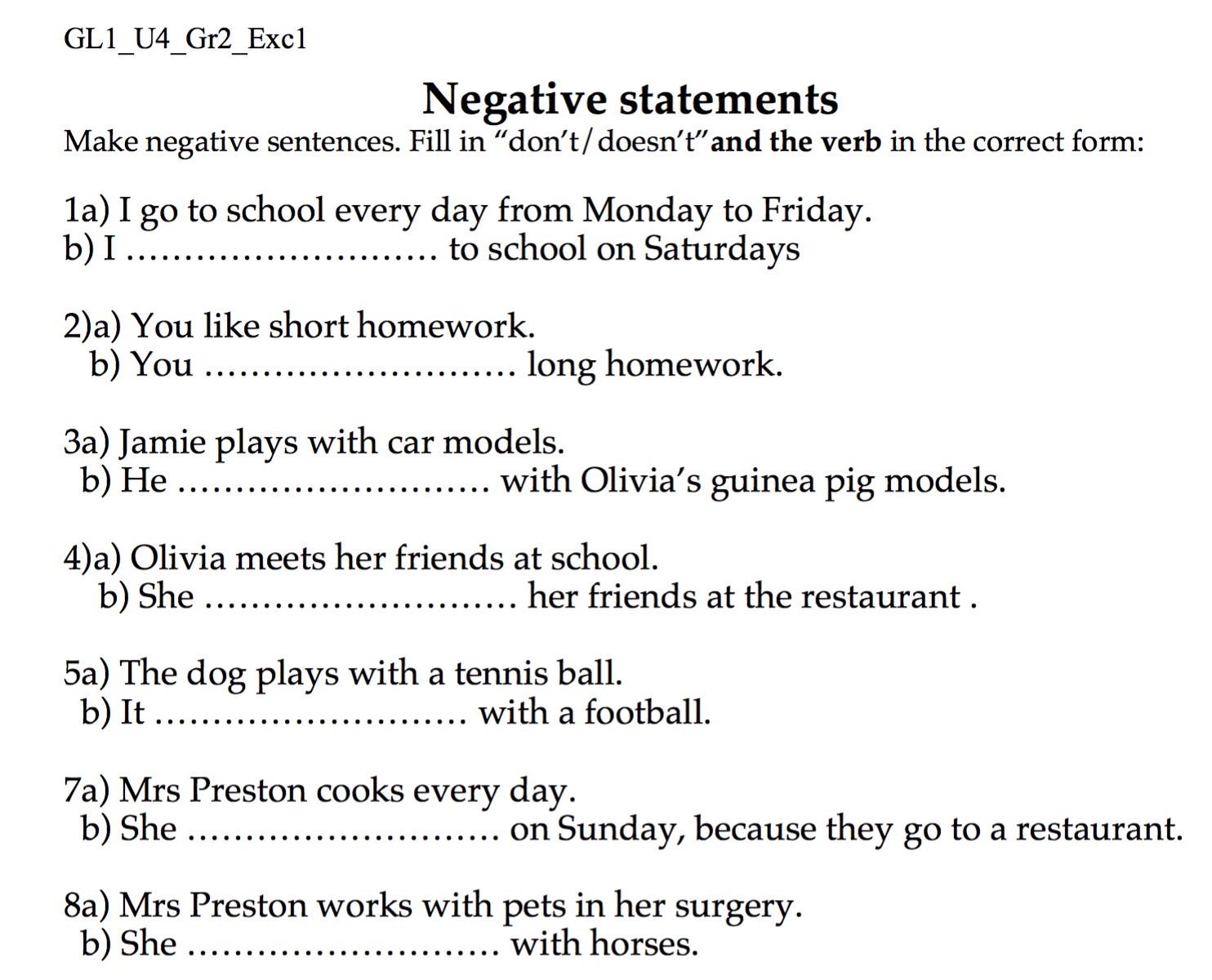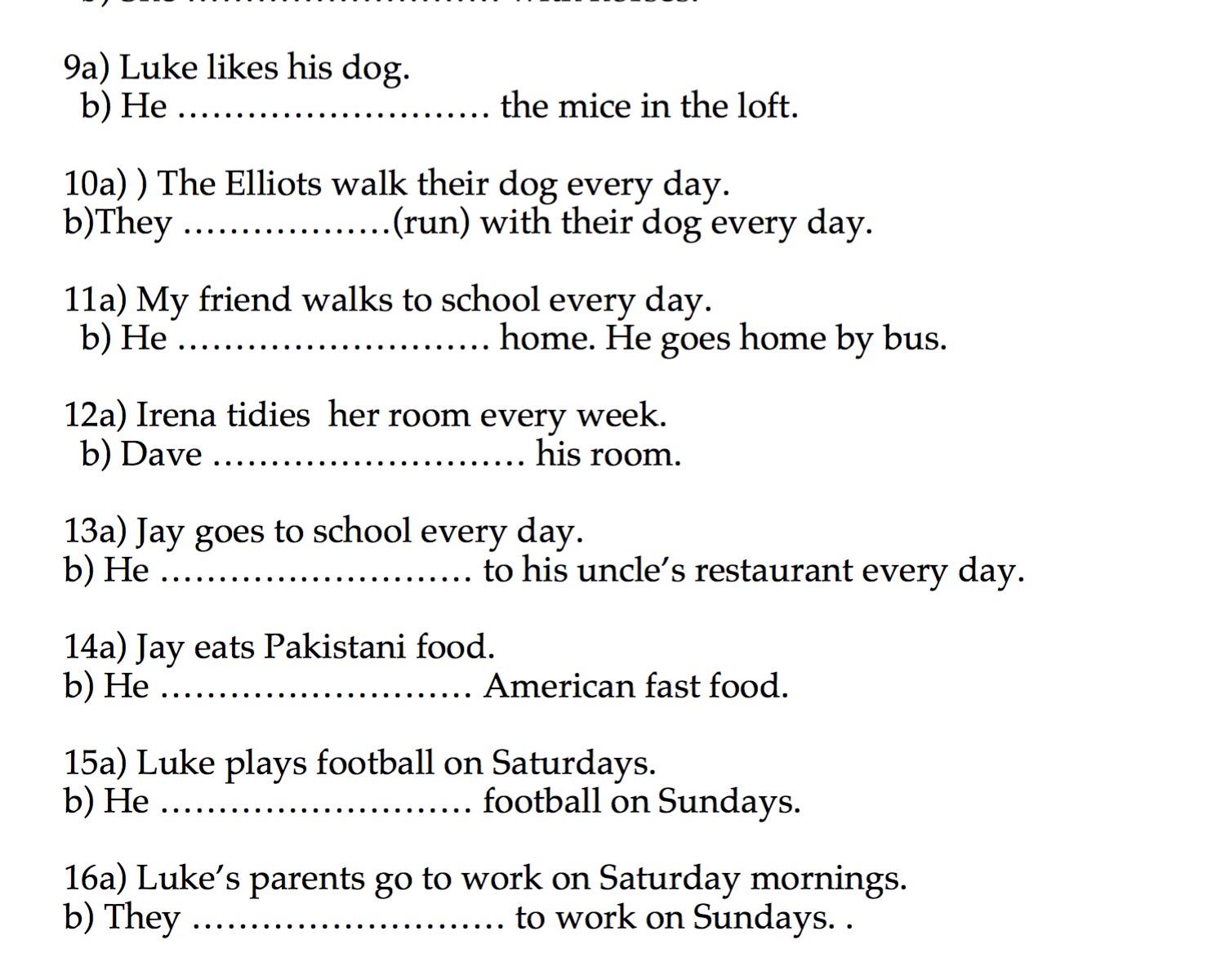 You can download this exercise here:
You can download the correct answers here.