Das Present Progressive (die Verlaufsform der Gegenwart) wird verwendet, wenn man geade etwas tut. Wenn ich zwei Dinge gleichzeitig tun kann, wie z. B. sitzen und essen, kann ich sagen:
I'm sitting at the table and eating a sandwich.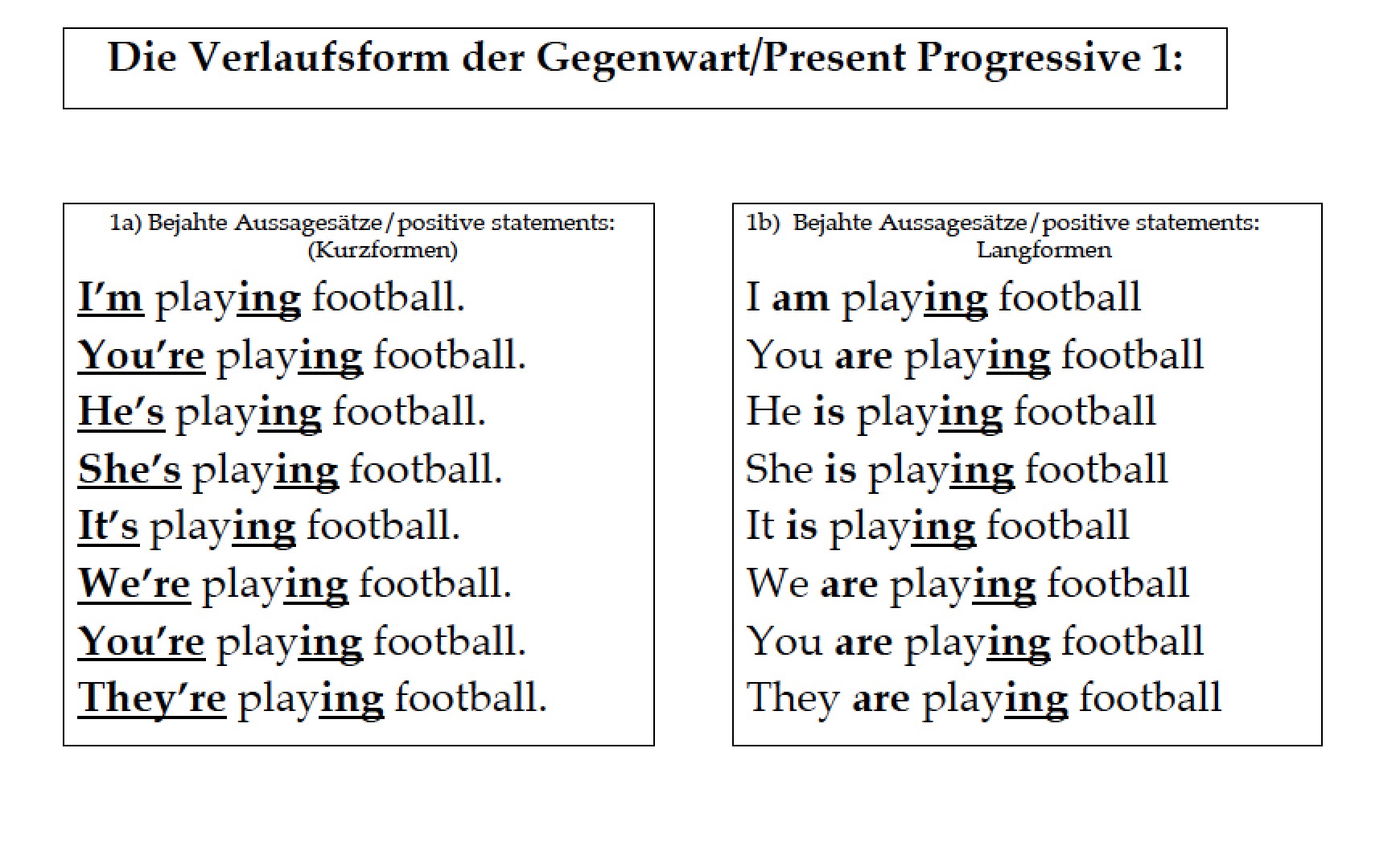 Wie man an den Beispielen sieht, bildet man das Present Progressive ganz einfach:
Man nimmt die Grundform des Verbs (=Infinitiv) und hängt ein "-ing" an und setzt davor die richtige Form von "sein" ("to be") ein: He is playing football. Dabei kommt es oft vor, dass Ihr Kind sich so auf die Bildung des "playing" konzentiert, dass das am/is/are vergessen wird. (Das liest sich dann so: "He playing" statt "He is playing"). Achten Sie darauf, denn das ist ein "beliebter" Fehler.
Und hier finden Sie die Verneinung und die richtige Schreibung: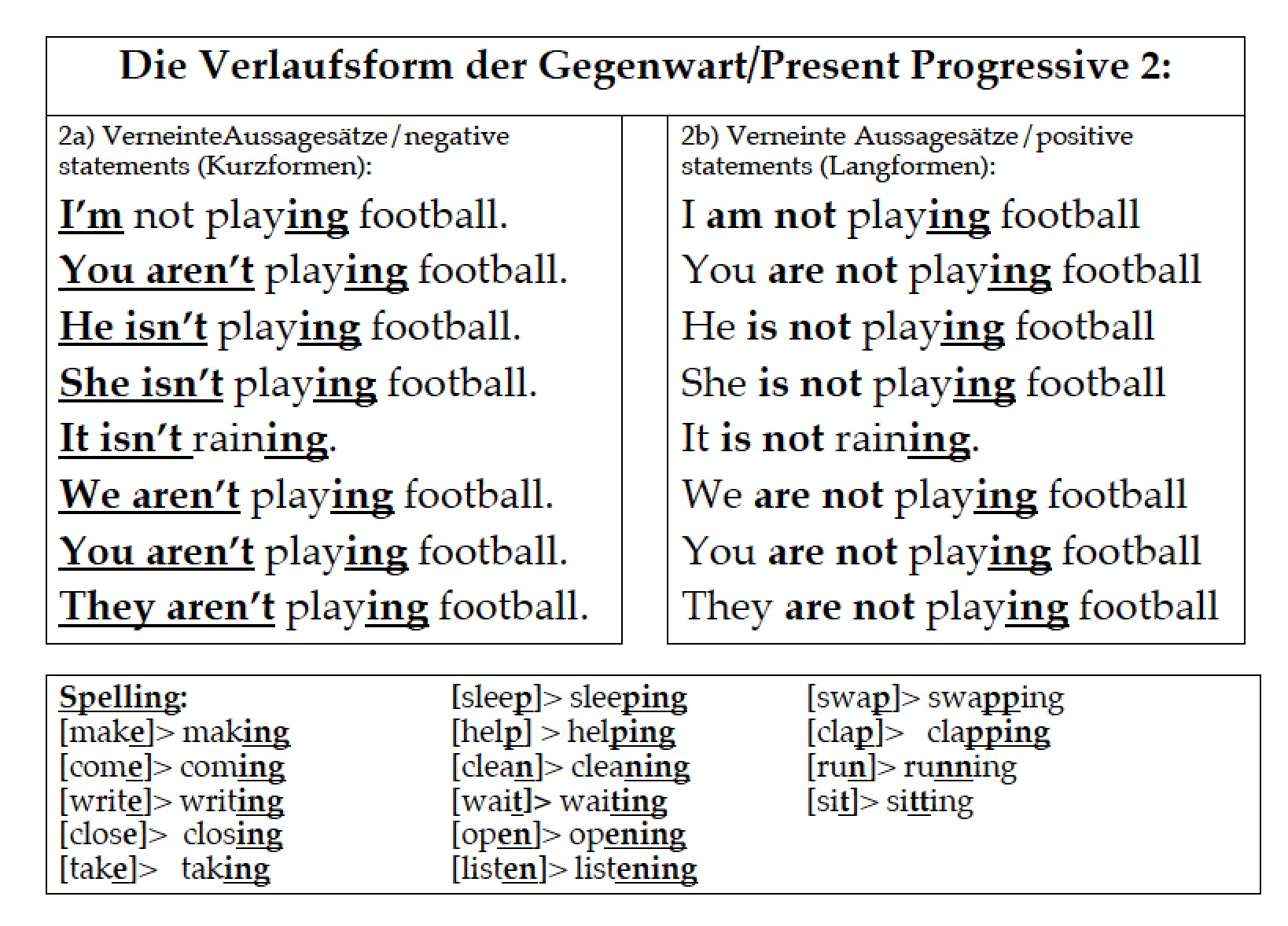 Bei der Verneinung bei den Kurzformen ist zu beachten, dass nur in der ersten Person das "not" ausgeschrieben wird, während bei allen anderen Formen die Verkürzung zu "n't" (isn't/aren't) stattfindet.
Bei der Schreibung ist zu beachten, dass bei der Bildung der "ing-Form" das stumme "e" (von make, come, write) nicht mehr geschrieben wird: making, coming, writing.
Die Verdopplung des Konsonants ( jetzt nur : p, n, m, t, später weitere Konsonanten) findet NUR nach einem vorhergehenden KURZEN Vokal statt: sit> sitting
swapping — clapping — running —  sitting — [swimming]
Bei einem langen Vokal vor dem "t" wird nicht verdoppelt: write > writing
Weitere Besonderheiten der Schreibung werden auf dieser Stufe noch nicht behandelt, wie z. B. : lie ["liegen"] > he is  lying in the garden.
Vorsicht:
Bei mehreren Handlungen hintereinander kann das Present Progressive NICHT verwendet werden, z. B. "er steht auf und geht in den Garten"; denn man kann das ja nicht gleichzeitig tun. Das wird Ihr Kind später (in Unit 5) lernen.