EG1 UNit 6
Grammar 3: Das Simple Present bei mehreren aufeinander folgenden Handlungen: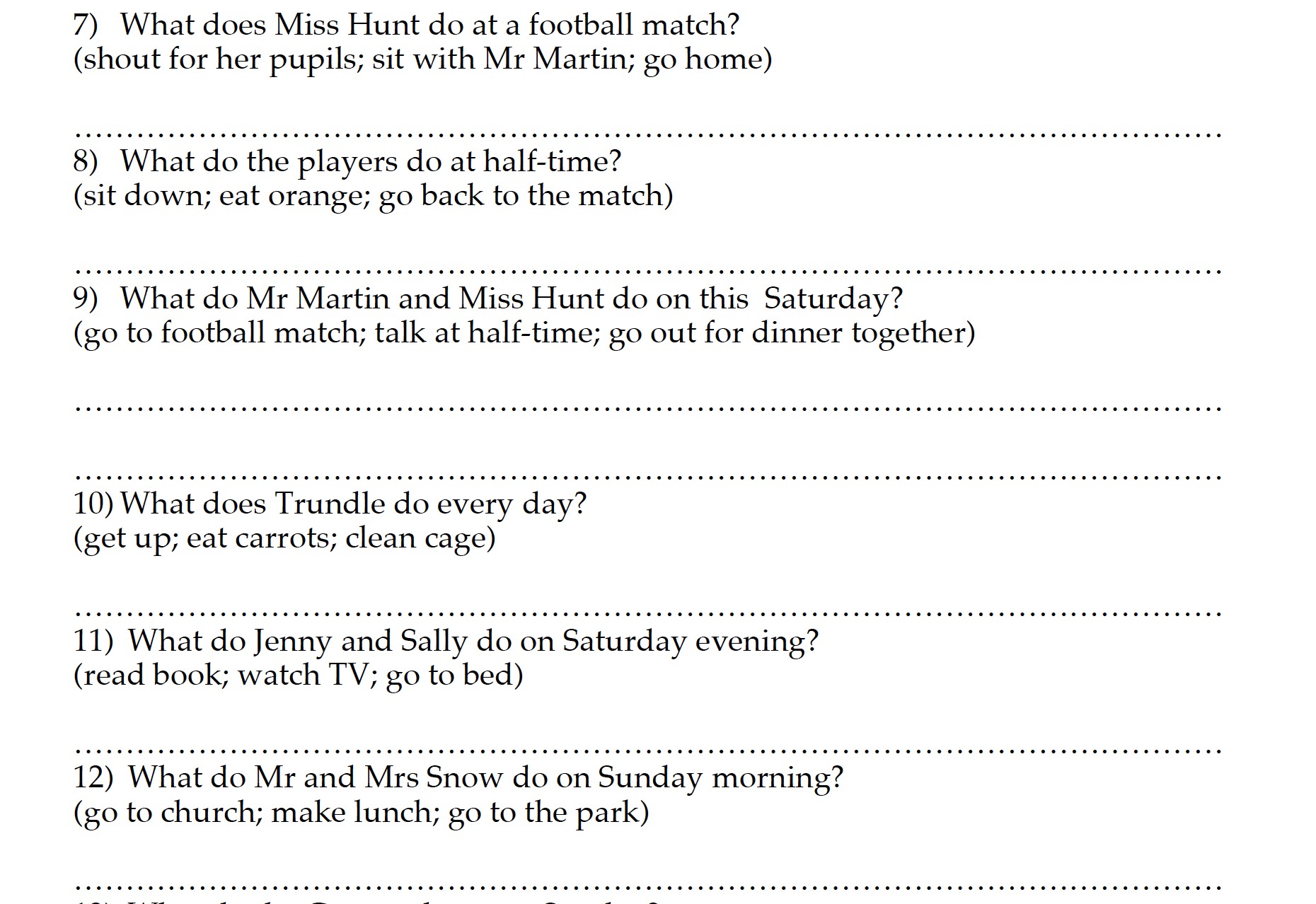 Here you can download this exercise:
Here you can download the correct answers:
P. S.
Erläuterung
Es gibt auch mehrere Handlungen, die gerade gleichzeitig ablaufen und deshalb im Present Progressive wiedergegeben werden:
Look, Nick is lying in bed and [is] reading a book.
Das heißt: er liegt gerade im Bett und liest gerade/gleichzeitig ein Buch im Bett. Eine Übung zur Unterscheidung von gleichzeitigen Handlungen und aufeinander folgenden Handlungen finden Sie im Abschnitt "Tests" in diesem Unit 6.