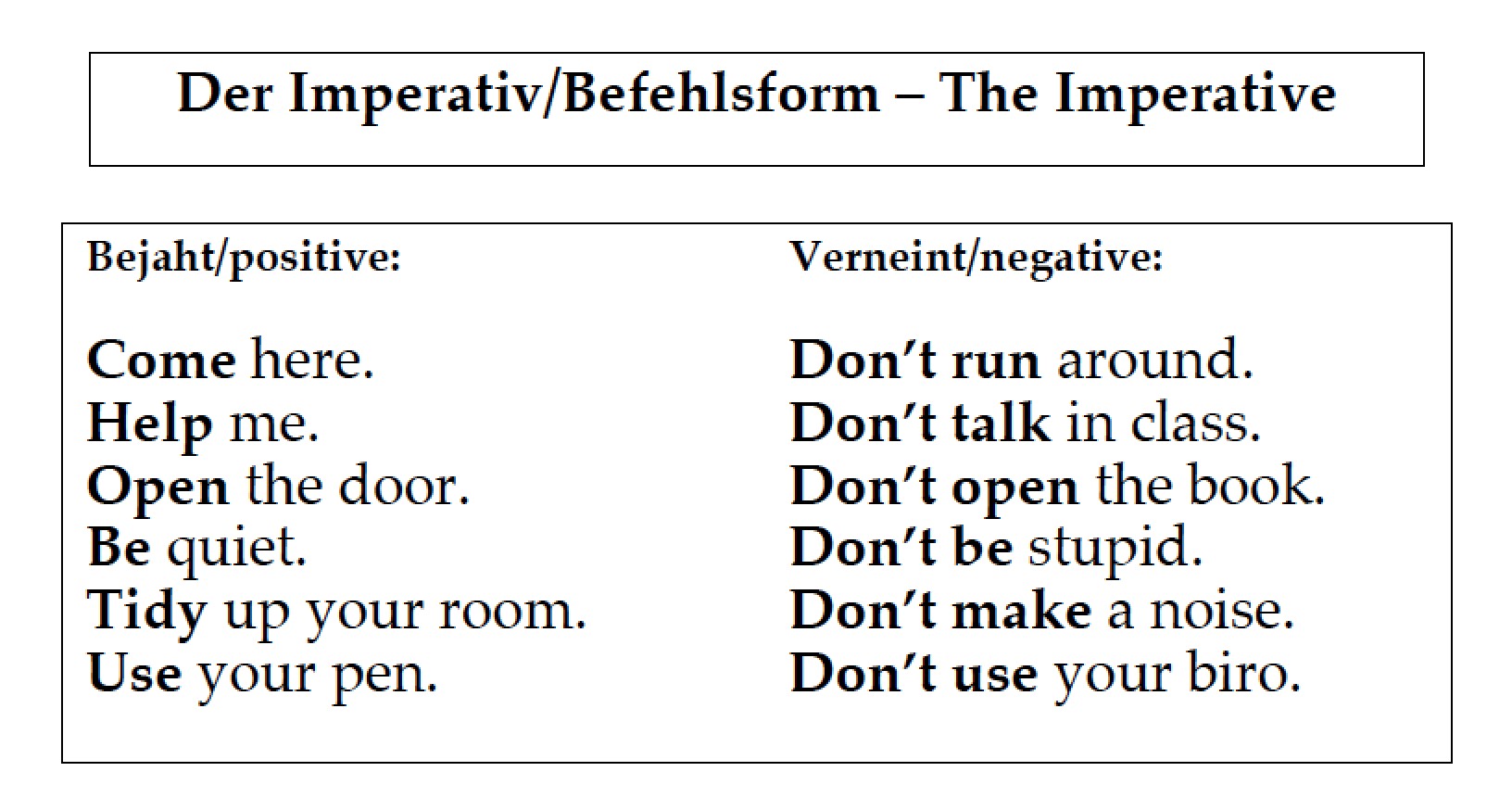 Der Imperativ hat die identische Form wie der Infinitiv: come here. Diese Form wird für eine Aufforderung an eine einzelne Person oder mehrere Personen verwendet:
Be quiet.     Sei still!
Be quiet.      Seid still!
Der verneinte Imperativ  verwendet  "don't" plus Infinitiv des Verbes für ein Verbot für einen Einzelnen (Singular) oder mehrere (Plural):
Don't run around.     Renn nicht herum!
Don't run around.    Rennt nicht herum!
Vorsicht: Im Gegensatz zum Deutschen wird im Englischen nach dem Imperativ kein Rufzeichen verwendet.